April Engagement – Dr. Barton A. Myers – General Robert E. Lee, The Army of Northern Virginia and the 1865 Guerrilla War Option, Revisited
04/15/2022
April Engagement – Dr. Barton A. Myers – General Robert E. Lee, The Army of Northern Virginia and the 1865 Guerrilla War Option, Revisited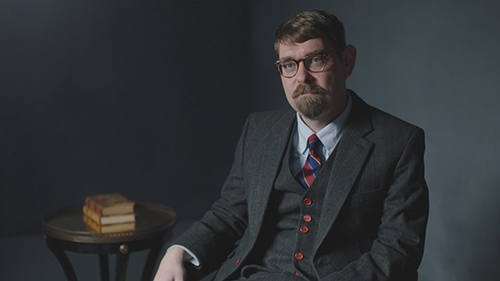 Join us as Dr. Barton A. Myers revisits the topic of General Robert E. Lee, the Army of Northern Virginia and the 1865 guerrilla war option.
This engagement will be held via Zoom only. Previous plans to hold it as a live meeting have been cancelled.
Dr. Myers is the Class of 1960 Professor of Ethics and History (2019-2022) and Associate Professor of Civil War History at Washington and Lee University in Lexington, Virginia, an award-winning teacher and author, and a recognized authority on American Civil War and military history.
He was recently featured as an expert historian in HISTORY's acclaimed documentary mini-series GRANT on the Generalship and Presidency of Ulysses S. Grant.
Professor Myers is the author/editor of three books and dozens of journal articles, book chapters, magazine pieces, and historical essays on the Civil War era and American history, including "The Guerrilla Hunters: Irregular Conflicts during the American Civil War," the prize-winning "Executing Daniel Bright: Race, Loyalty, and Guerrilla Violence in a Coastal Carolina Community, 1861-1865," and the critically-acclaimed "Rebels Against the Confederacy: North Carolina's Unionists."
Time: Friday, April 15, 2022, 7:30 PM Eastern Time (US and Canada)
Please join Zoom meeting no later than 7:15 pm:
Or dial in by smart phone: 301-715-8592
Meeting ID: 859 7323 4309
No password is required.
Booking Now
Online bookings are not available for this event.