April Engagement – James Hessler on "July 1, 1863: What Did Reynolds Know and When Did He Know It?"
04/14/2023
April Engagement – James Hessler on "July 1, 1863: What Did Reynolds Know and When Did He Know It?"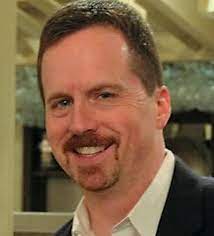 Join us on Friday, April 14, 2023 as Licensed Battlefield Guide James A. Hessler discusses the events of the first day of the battle of Gettysburg, focusing on what Major General John F. Reynolds knew, and when he knew it, on that fateful day.
Jim is a Licensed Battlefield Guide at Gettysburg National Military Park. His 2009 book, Sickles at Gettysburg, published by Savas Beatie, was awarded the R.E. Lee Civil War Round Table's Bachelder Coddington Award and the Gettysburg Civil War Round Table's Distinguished Book Award as the most outstanding work on the Gettysburg Campaign. His book, Pickett's Charge at Gettysburg, which he co-authored with longtime Harrisburg CWRT member Wayne Motts, was published by Savas Beatie in 2015. His most recent book, Gettysburg's Peach Orchard: Longstreet, Sickles, and the Bloody Fight for the "Commanding Ground" Along the Emmitsburg Road, which he co-authored with Britt C. Isenberg, was published by Savas Beatie in 2019.
Jim has been a guest on NPR, Travel Channel, PCN-TV, Breitbart News, and Civil War Radio, and has taught courses for the Gettysburg Foundation and Harrisburg Area Community College. He lives in Gettysburg with his wife and children.
Jim last spoke to our Round Table in December 2016 on Pickett's Charge. He and Licensed Battlefield Guide Chris Army planned the tour that formed the basis of the Harrisburg and Hershey CWRTs' Pipe Creek Line field trip in May 2022. His talk on General Reynolds will pick up where that tour left off.
Those who are unable to attend this engagement in person are invited to tune in to the lecture and Q&A session via Zoom. Click on the following link: https://us02web.zoom.us/j/89355934220
The meeting ID # is: 893 5593 4220. No password is required.
To dial in by phone call 1-301-715-8592 or click the following link for your call-in number: https://us02web.zoom.us/u/kbM8IWZJxX
Zoom participants should join the meeting by 7:30 pm.
Booking Now
Online bookings are not available for this event.