December Engagement – Cooper Wingert on "Union Army Provost Marshals and Emancipation"
12/08/2022
December Engagement – Cooper Wingert on "Union Army Provost Marshals and Emancipation"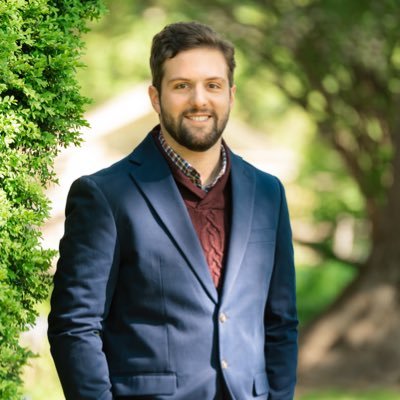 Join us on
Thursday,

December 8, 2022 as longtime Harrisburg CWRT member Cooper H. Wingert explores how the Union Army's provost marshals advanced the cause of emancipation during the Civil War, well before Lincoln's Emancipation Proclamation took effect.
Cooper is the author of 12 books and numerous articles. His book The Confederate Approach on Harrisburg (The History Press, 2012) received the Dr. James I. Robertson, Jr. Literary Prize for the best work in the field of Confederate history--military, political and social. He graduated summa cum laude from Dickinson College in 2020, and is currently pursuing his Ph.D. in History at Georgetown University.
His other books include Emergency Men! The 26th Pennsylvania Volunteer Militia and the Gettysburg Campaign (Schroeder Publications, 2013), Harrisburg and the Civil War: Defending the Keystone of the Union (The History Press, 2013), Slavery & the Underground Railroad in South Central Pennsylvania (The History Press, 2016), Abolitionists of South Central Pennsylvania (The History Press, 2018), and Targeted Tracks: The Cumberland Valley Railroad in the Civil War, 1861-1865 (Savas Beatie, 2019), which he co-authored with Scott Mingus, Sr.
Cooper will share new insights about how and when wartime emancipation happened from his in-progress dissertation about provost marshals and emancipation. Provost marshals, the Union Army's military police, played a crucial but largely overlooked role in the destruction of slavery. Northern shop clerks and farmers thrust into service as Union provost marshals took important actions to undermine slavery well before President Abraham Lincoln issued his famous Emancipation Proclamation, all while steering a delicate balance in civil-military relations.
Cooper previously addressed our Round Table in February 2019 on "Harrisburg's Fugitive Slave Commissioner" and in June 2020 on "Harrisburg in the Civil War," our first successful Zoom broadcast. He has been an enthusiastic supporter of our efforts to reach out to a wider audience via Zoom.
Those who are unable to attend this engagement in person are invited to tune in to the lecture and Q&A session via Zoom. Click on the following link: https://us02web.zoom.us/j/81978736652
The meeting ID # is: 819 7873 6652. No password is required.
To dial in by phone call 1-301-715-8592 or click the following link for your call-in number: https://us02web.zoom.us/u/kchwmcDIFR
Zoom participants should join the meeting by 7:30 pm.
Booking Now
Online bookings are not available for this event.