December Engagement – Dr. Christian B. Keller – Confederate Catastrophes: Strategic Reasons for Southern Defeat
12/09/2021
December Engagement – Dr. Christian B. Keller – Confederate Catastrophes: Strategic Reasons for Southern Defeat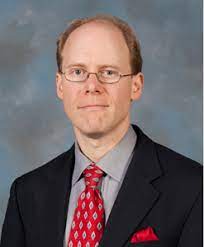 Join us as Dr. Christian B. Keller discusses the strategic issues that contributed to the southern defeat in the American Civil War.
Zoom only. Plans to hold a live meeting for December have been cancelled.
Since 2011, Dr. Christian B. Keller has been Professor of History in the Department of National Security and Strategy at the United States Army War College, Carlisle, PA, where he teaches courses for senior leaders on the theory of war and strategy, national security policy and strategy, and the American Civil War. In 2017 he was named the General Dwight D. Eisenhower Chair of National Security.
Previously, he served as Professor of Military History for five and a half years at the Army Command and General Staff College, Ft. Belvoir, VA, and has also taught at numerous civilian institutions, including Shippensburg University, Gettysburg College, Dickinson College, and Washington and Lee University. In 2001-2002, after completing his Ph.D, Dr. Keller was a Fulbright Professor of American History at the University of Jena, Germany.
Dr. Keller's newest book, an edited collection of essays on Confederate strategy written solely by colleagues and former students at the War College, is entitled Southern Strategies: Why the Confederacy Failed, and was published by the University of Kansas Press in the spring of 2021. It will be the basis for his presentation to our Round Table.
Why the Confederacy failed in its bid for independence has been a topic of debate since 1865. Generations of historians have argued about lapses in political and military leadership, defeat in key campaigns, the erosion of home front support, and other factors, but few have examined the phenomenon of rebel disaster in its totality at the strategic level of war. Utilizing classical and modern strategic theory as interpretative lenses, Dr. Keller will evaluate the critical diplomatic, informational, military, and economic mistakes that, when coupled with the Union's better strategic acumen and plain old-fashioned luck, resulted in the historical outcome.
A native of Carlisle, Dr. Keller lives with his wife, Kelley, in an antebellum house that witnessed the occupation of Carlisle Barracks by Confederate troops at the end of June 1863. (Source: www.christianbkeller.com)
Education
Dr. Keller earned his B.A. in History from Washington & Lee University in 1994 and his Ph.D. from Penn State in 2001, studying under both Gary W. Gallagher and Mark E. Neely.
Selected Awards
Douglas Southall Freeman History Award, 2020, for The Great Partnership

U.S. Army War College Outstanding Instructor Award, Core Courses, May 2016.

COL John J. Madigan III U.S. Army War College Faculty Writing Award, January 2014.

Commander's Award for Civilian Service, U.S. Army Command and General Staff College, June 2011

Golden Pen Award for Excellence in Scholarly Writing, U.S. Army Command and General Staff College, December 2007

Fulbright Junior Lectureship Award, served at Friedrich-Schiller Universitaet, Jena, Germany, September 2001-July 2002.
Topic: HCWRT December Engagement
Time: Dec 9, 2021, 07:15 PM Eastern Time (US and Canada)
Join Zoom Meeting not later than 07:30 pm
Meeting ID: 869 9781 0931
Dial by your location +1 301 715 8592 US (Washington DC)
Booking Now
Bookings are closed for this event.