Engagement Two: The Atlanta Campaign
10/18/2019
Engagement Two: The Atlanta Campaign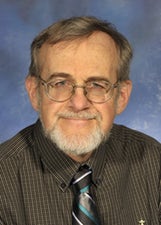 Join us as Dr. Earl Hess, the Stewart W. McClelland Chair in History at Lincoln Memorial University, discusses the Atlanta Campaign of 1864.
Doors open at 6 with St. James Punch and social time. Dinner is served at 6:45 (reservations required). Presentation begins at 8 (walk-ins welcome).
Dr. Hess is the author of many books on the Civil War including Kennesaw Mountain, Lee's Tarheels, the In Trenches at Petersburg, among others.
Booking Now
Bookings are closed for this event.