Engagement Three: 2nd Manassas Command Decisions
11/15/2019
Engagement Three: 2nd Manassas Command Decisions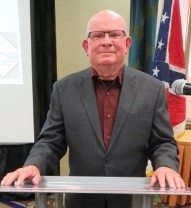 Join us as COL Matt Spruill, US Army (RET) provides an overview of the command decisions that drove the course of the battle during Second Manassas.
Doors open at 6 with St. James Punch and social time. Dinner is served at 6:45 (reservations required). Presentation begins at 8 (walk-ins welcome).
Matt Spruill is a retired U. S. Army colonel. Upon graduating from college, he was commissioned a second lieutenant in the U. S. Army and spent the next 28 years serving throughout the United States, Vietnam, Germany, Japan, Italy, and the Netherlands. He retired in 1992 with the rank of colonel. He has spent the last three decades studying, lecturing, and writing on the Civil War. Matt currently has ten books in print and three second editions revisions. He has extensive experience conducting tours, on-the-battlefield seminars, and staff rides and is a former Gettysburg Licensed Battlefield Guide. He graduated from The Citadel with a BA-History and the University of Missouri at Kansas City with a MA-History. He is a graduate of the U.S. Army Command and General Staff College, Fort Leavenworth, KS, the U.S. Army War College, Carlisle, PA, and the NATO Defense College, Rome, Italy. He was on the faculty of the U.S. Army Command and General Staff College and the U.S. Army War College. Matt is the author of nine Civil War Books. He is the co-editor of the University of Tennessee Press's prestigious new series "Command Decisions in America's Civil War". His latest books are Decisions at Stones River (2018), Decisions at Second Manassas (2018), Guide to the Battle of Chickamauga (2018) and Decisions at Gettysburg (2019). His next book will be Decisions of the Seven Days. He and his wife, Kathy, live in Littleton, CO. They have three sons, three daughters-in-law, eight grandchildren, and five great grandchildren.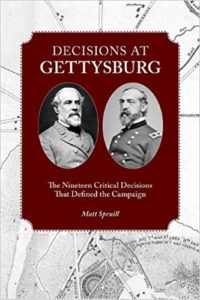 Booking Now
Bookings are closed for this event.