February Engagement – Christopher Gwinn – Gettysburg's Rebel Commissioner: The Life and Legacy of William Robbins
02/18/2022
February Engagement – Christopher Gwinn – Gettysburg's Rebel Commissioner: The Life and Legacy of William Robbins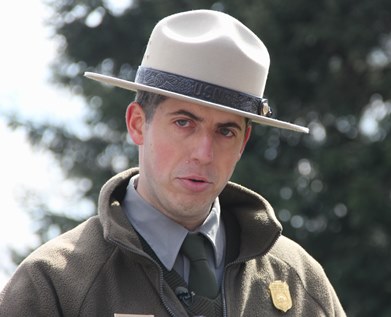 Join us as Christopher Gwinn discusses the legacy of William Robbins, a former Confederate who went on to serve as a battlefield commissioner at Gettysburg.
This engagement will be held via Zoom only. Previous plans to hold it as a live meeting have been cancelled.
Christopher Gwinn is the Supervisory Park Ranger for the division of Interpretation and Education at Gettysburg National Military Park. Gwinn has served as an Interpretive Park Ranger at Gettysburg National Military Park since April 2012. He is a 2006 graduate of Gettysburg College and began working at Gettysburg as an intern in 2003 and has since served the park in a variety of capacities. In addition to his service at Gettysburg, Gwinn, who holds a Master's Degree in Public History, served in interpretation and education positions at a variety of parks over the past 11 years including Antietam National Battlefield, Boston National Historical Park, and the National Mall and Memorial Parks.
His presentation to our Round Table will be discuss William Robbins and his influence on the interpretation and presentation of the history of the Battle of Gettysburg.
Time: Friday, February 18, 2022, 7:30 PM Eastern Time (US and Canada)
Please join Zoom meeting no later than 07:15 PM
https://us02web.zoom.us/j/82666492085
Or dial in by smart phone: 301-715-8592
Meeting ID: 826 6649 2085
No password is required.
Booking Now
Online bookings are not available for this event.