January Engagement – D. Scott Hartwig – Writing About Antietam
01/28/2022
January Engagement – D. Scott Hartwig – Writing About Antietam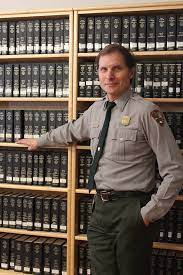 Join us as D. Scott Hartwig shares his perspective on the Battle of Antietam.
This engagement will be held via Zoom only. Previous plans to hold it as a live meeting have been cancelled.
[Note: This engagement will take place one week later than previously announced on the Campaign 63 schedule.]
Scott Hartwig is a thirty-four year veteran of the National Park Service and served as Gettysburg's supervisory historian for twenty years. He won the NPS regional Freeman Tilden Award for Excellence in Interpretation in 1993, and was fundamental in the growth of Gettysburg's on-site interpretation and living history programming, distance and satellite education efforts, and a key player for the design of all aspects of the new Gettysburg museum/visitor center.
He retired from the NPS in January 2014. Hartwig has authored numerous articles, essays and books on Civil War subjects, and has appeared on the History Channel, Discovery Channel and Pennsylvania Cable Network. His most recent publication is To Antietam Creek: The Maryland Campaign from September 3 to September 16, an 800 page in-depth study of the campaign up to the eve of the Battle of Antietam, published in September 2012 by Johns Hopkins University Press. (Source: dscotthartwig.com)
His presentation to our Round Table will be an exploration of the book he is finishing up on the Battle of Antietam and end of the 1862 Maryland Campaign. It will be published by Johns Hopkins University Press. He will touch on some of the interesting things he learned along the way, to include the nature of the relationship between President Lincoln and General George B. McClellan.
Time: Friday, January 21, 2022, 7:30 PM Eastern Time (US and Canada)
Please join Zoom meeting no later than 07:15 PM
Or dial in by smart phone: 301-715-8592
Meeting ID: 860 9059 7654
No password is required.
Booking Now
Online bookings are not available for this event.