January Engagement – D. Scott Hartwig – The Battle of Antietam
01/21/2022
January Engagement – D. Scott Hartwig – The Battle of Antietam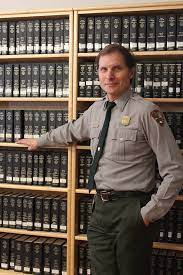 Join us as D. Scott Hartwig shares his perspective on the Battle of Antietam.
We will be meeting in person, but if you are unable to join us at the Radisson, Zoom joining instructions have been added at the bottom of this overview.
Scott Hartwig is a thirty-four year veteran of the National Park Service and served as Gettysburg's supervisory historian for twenty years. He won the NPS regional Freeman Tilden Award for Excellence in Interpretation in 1993, and was fundamental in the growth of Gettysburg's on-site interpretation and living history programming, distance and satellite education efforts, and a key player for the design of all aspects of the new Gettysburg museum/visitor center.
He retired from the NPS in January 2014. Hartwig has authored numerous articles, essays and books on Civil War subjects, and has appeared on the History Channel, Discovery Channel and Pennsylvania Cable Network. His most recent publication is To Antietam Creek: The Maryland Campaign from September 3 to September 16, an 800 page in-depth study of the campaign up to the eve of the Battle of Antietam, published in September 2012 by Johns Hopkins University Press. (Source: dscotthartwig.com)
Evening Schedule
6:00 PM - St James Punch
6:45 PM - Dinner
7:45 PM - Meeting Begins
8:00 PM - Presentation
9:00 PM - Square Table
Members and the general public are welcome at all Harrisburg Civil War Round Table engagements. Those desiring to join us for dinner should make reservations as explained in The Dispatch. Those joining us for the presentation only should arrive and be seated in the gallery prior to 7:45 when the business meeting starts.
Topic: HCWRT January Engagement
Time: Jan 21, 2022 07:30 PM Eastern Time (US and Canada) Join Zoom Meeting
Meeting ID: 860 9059 7654
Dial by your location: +1 301 715 8592 US (Washington DC)
Booking Now
Online bookings are not available for this event.