January Engagement – Dr. Christian B. Keller on "Towards a Theory of War for Robert E. Lee: New Archival Evidence."
01/20/2023
January Engagement – Dr. Christian B. Keller on "Towards a Theory of War for Robert E. Lee: New Archival Evidence."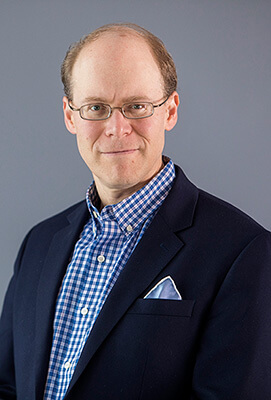 Join us on Friday, January 20, 2023, as Army War College professor and Harrisburg CWRT member Dr. Christian B. Keller shares the results of his latest research on General Robert E. Lee.
Lee has come under a great deal of revised scrutiny in recent years. Was he a superb military leader or just lucky? Was he a traitor or reluctant hero? What should his legacy be? In this presentation, based on new archival evidence, Dr. Keller will make the case that the title of "military theorist" should definitely be added to Lee's many descriptors, regardless of how one interprets him as a man or general.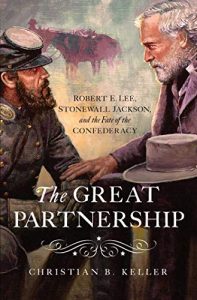 Dr. Keller's book, The Great Partnership: Robert E. Lee, Stonewall Jackson, and the Fate of the Confederacy won the 2020 Douglas Southall Freeman History Award and was a finalist for the 2019 Gilder Lehrman Prize for Military History. His most recent book, an edited collection of essays authored by Army War College colleagues and former students, entitled Southern Strategies: Why the Confederacy Failed, was published by the University Press of Kansas in 2021.
Dr. Keller is graduate of Cumberland Valley High School and a longtime protégé of Dr. Richard J. Sommers. He graduated from Washington & Lee in 1994 with majors in history and German, and worked at Monticello before beginning graduate work at Penn State, where he studied under Gary Gallagher and Mark Neely. After receiving his Ph.D. in 2001, he spent a year teaching American history at the University of Jena in the former East Germany as a Fulbright Professor. He has also taught at Shippensburg University, Gettysburg College, Dickinson College, Washington & Lee, and spent five and a half years on the faculty of the U.S. Army Command & General Staff College at Fort Belvoir, VA.
Since 2011, Dr. Keller has been Professor of History in the Department of National Security and Strategy at the United States Army War College, where he teaches courses for senior leaders on the theory of war and strategy, national security policy and strategy, and the American Civil War. In 2017 he was named the General Dwight D. Eisenhower Chair of National Security.
Those who are unable to attend this engagement in person are invited to tune in to the lecture and Q&A session via Zoom. Click on the following link: https://us02web.zoom.us/j/89553107735
The meeting ID # is: 895 5310 7735. No password is required.
To dial in by phone call 1-301-715-8592 or click the following link for your call-in number: https://us02web.zoom.us/u/kbWGIoglLD
Zoom participants should join the meeting by 7:30 pm.
Booking Now
Online bookings are not available for this event.