June Engagement – Dr. Caroline Janney on "Lee's Army After Appomattox"
06/10/2023
June Engagement – Dr. Caroline Janney on "Lee's Army After Appomattox"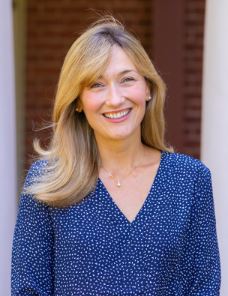 Join us on
Saturday

, June 10, 2023 for our annual Nye-Sommers lecture, given in honor of two pillars of the Harrisburg Civil War Round Table, Colonel Wilbur S. Nye and Dr. Richard J. Sommers. We are pleased to announce that this year's lecture will be given by Dr. Caroline E. Janney.
Dr. Janney is the John L. Nau III Professor of the American Civil War and Director of the John L. Nau Center for Civil War History at the University of Virginia. A graduate of the University of Virginia, she worked as a historian for the National Park Service and taught at Purdue University before returning to Virginia in 2018. An active public lecturer, she has given presentations at locations across the globe. She is a speaker with the Organization of American Historians' Distinguished Lectureship program and has appeared on the History Channel programs on Grant and Lincoln. She serves as a co-editor of the University of North Carolina Press's Civil War America Series and is the past president of the Society of Civil War Historians. She has published seven books, including Remembering the Civil War: Reunion and the Limits of Reconciliation (2013) and Ends of War: The Fight of Lee's Army after Appomattox, winner of the coveted 2022 Gilder-Lehrman Lincoln Prize.
Those who are unable to attend this engagement in person are invited to tune in to the lecture and Q&A session via Zoom. Click on the following link: https://us02web.zoom.us/j/83228046925
The meeting ID # is: 832 2804 6925. No password is required.
To dial in by phone call 1-301-715-8592 or click the following link for your call-in number: https://us02web.zoom.us/u/kefl9hoX5p
Zoom participants should join the meeting by 7:30 pm.
Booking Now
Online bookings are not available for this event.