June Engagement – Kent Masterson Brown – Meade at Gettysburg: A Study in Command
06/09/2022
June Engagement – Kent Masterson Brown – Meade at Gettysburg: A Study in Command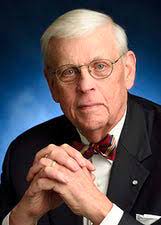 Join us for our annual Nye-Sommers lecture as celebrated author Kent Masterson Brown discusses his most recent book, Meade at Gettysburg: A Study in Command.
This engagement will be held via Zoom only. Previous plans to hold it as a live meeting have been cancelled.
Born in Lexington, Kentucky on February 5, 1949, Kent Masterson Brown is a 1971 graduate of Centre College of Kentucky in Danville, Kentucky; he received his juris doctor degree from Washington & Lee University School of Law in Lexington, Virginia in 1974. He has practiced law for 48 years from offices in Lexington, Kentucky and as counsel to Webster, Chamberlain & Bean in Washington, DC. He prosecutes mostly high-profile cases challenging unlawful, and often unconstitutional, government behavior.
Mr. Brown was the creator and first editor of the national magazine, The Civil War, and the originator of its Civil War seminars. He is the author of Cushing of Gettysburg: The Story of a Union Artillery Commander. Lexington: University Press of Kentucky, 1993. It was a History Book Club selection and a recipient of the Award of Merit from the Wisconsin Historical Society. The book was used as the basis for the posthumous award of the Congressional Medal of Honor to Lt. Alonzo H. Cushing by President Obama on November 6, 2014. Mr. Brown delivered the Keynote Speech on Lt. Cushing at the 151st Anniversary of the Gettysburg Address in the Soldiers National Cemetery at Gettysburg on November 19, 2014. He authored The Civil War in Kentucky: Battle for the Bluegrass State.
He reissued and re-illustrated A.D. Kirwan's Johnny Green of the Orphan Brigade through the University Press of Kentucky in 2002; it was the recipient of the Basil W. Duke Award as the best reprint of the year. Mr. Brown authored, Retreat from Gettysburg: Lee, Logistics and the Pennsylvania Campaign, which was published in April of 2005 by the University of North Carolina Press; it continues to receive rave reviews. It was a selection of both the History Book Club and the Military Book Club and was awarded the 2005 Bachelder-Coddington Award, the 2005 United States Army Historical Foundation Award for Distinguished Writing in History and the 2005 Dr. James I. Robertson, Jr. Literary Prize. Mr. Brown's book, One of Morgan's Men: Memoirs of Lieutenant John M. Porter of the Ninth Kentucky Cavalry, was published in February 2011 by the University Press of Kentucky. It was a History Book Club selection and was the winner of the 2011 Basil W. Duke Literary Award. Mr. Brown is also the author of The Southern Cross: The Story of the Confederacy's First Battle Flag, published by Pelican Publishing Company in Gretna, Louisiana, in March 2014.
Mr. Brown has written numerous articles for scholarly historical journals, and regularly leads Civil War battlefield tours. He is a highly sought-after speaker, and he has lectured on American history, Civil War history, law and conservative political topics all across the nation for more than forty years.
As President and Content Developer for Witnessing History, LLC, Mr. Brown has written, hosted and directed award-winning and very popular documentary films for public and cable television, including Retreat From Gettysburg: Lee, Logistics & the Pennsylvania Campaign (2008), Bourbon and Kentucky: A History Distilled (2008), Henry Clay And The Struggle For The Union (2011), Unsung Hero: The Horse in the Civil War (2012), The Southern Cross: The Story of the Confederacy's First Battle Flag (2013), and Daniel Boone and the Opening of the American West (2014). Mr. Brown and Witnessing History, LLC have recently completed production of, "I Remember the Old Home Very Well:" Its premier broadcast on public television is scheduled for February 2016.
Every one of Witnessing History's productions have won Telly Awards; one was nominated for an Emmy Award. All are being distributed by PBS and Discovery Education. They are broadcast not only on American public television, including PBS, but the History Channel of Australia and New Zealand. Similar rights are being considered by other broadcasters, including History Channels in Western Europe and cable networks in Canada.
Mr. Brown's legal and political commentaries have appeared in the Wall Street Journal, the New York Post, the Boston Herald, the Washington Times, the Washington Examiner, McClatchy newspapers and Knight-Rider newspapers. He has also authored and published studies on national health policy for the CATO Institute, as well as the Heritage Foundation, both of Washington, DC.
Mr. Brown was the first Chairman of the Gettysburg National Military Park Advisory Commission, having been appointed by President George Herbert Walker Bush. He was the first Chairman of the Perryville (Kentucky) Battlefield Commission, appointed by Governor Brereton Jones of Kentucky. Mr. Brown was a member of the Kentucky Abraham Lincoln Bicentennial Commission and is now a member of the Board of Directors of the Gettysburg Foundation. He has been given numerous awards for his work in Civil War history as well as historic preservation. For his published works and documentary films, he was named a 2014 Distinguished Graduate by Centre College.
Mr. Brown lives in Lexington, Kentucky, with his wife, Genevieve, and their children, Annie Louise, Philip and Thomas.
Time: Thursday, June 9, 2022, 7:30 PM Eastern Time (US and Canada)
Please join Zoom meeting no later than 7:15 pm:
Or dial in by smart phone: 301-715-8592
Meeting ID: 861 0385 2897
No password is required.
Booking Now
Online bookings are not available for this event.