March Engagement – Barbara Sanders – Educational Programs at Gettysburg
03/18/2022
March Engagement – Barbara Sanders – Educational Programs at Gettysburg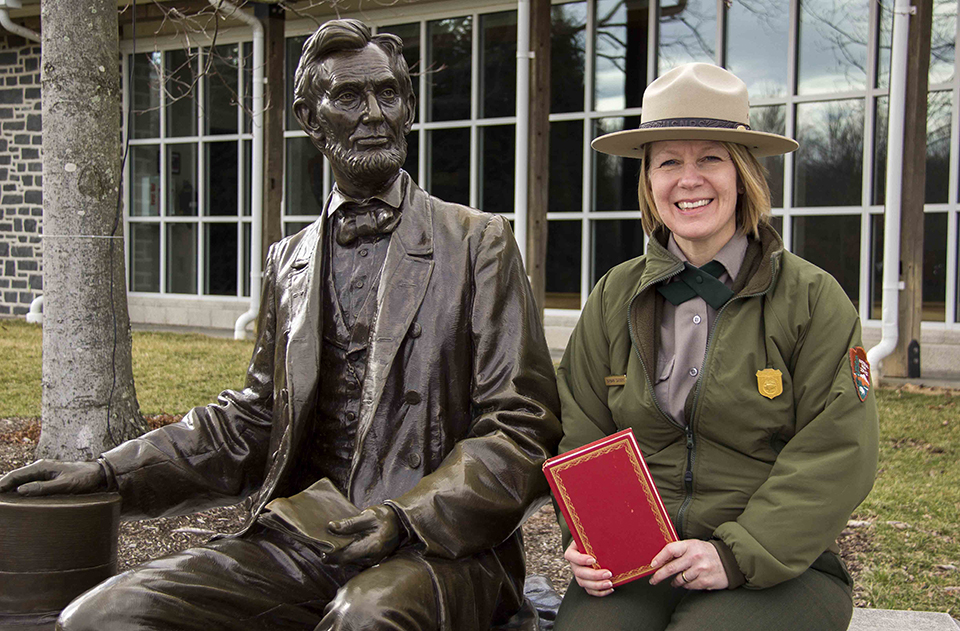 Join us as Barbara Sanders discusses educational programs at the Gettysburg National Military Park.
This engagement will be held via Zoom only. Previous plans to hold it as a live meeting have been cancelled.
Gettysburg National Military Park's Education Specialist, Barbara Sanders, has been awarded the Freeman Tilden award by the National Park Service Northeast Region. The award recognizes Sanders for her creativity, advancement and ingenuity in the field of interpretation. Sanders and her team conceptualized the Great Task Student Leadership Experience which seeks to evoke one of the key themes of Lincoln's Gettysburg Address: that in an active democracy, everyone has a role to play and inside every person exists untapped reservoirs of strength, resilience and leadership potential to effect change. The National Park Service Washington Office announced six regional recipients in mid-October. These recipients are now nominees for the prestigious 2018 Freeman Tilden National Award. The national winner will be announced at the Excellence in Interpretation Awards Ceremony on Thursday, November 29 at the National Association for Interpretation Conference in New Orleans, Louisiana. Students participating in the Gettysburg program are encouraged to identify their own "Great Task," committing to tackling an issue that could make a difference in their community. Sanders has trained the interpretive staff and encouraged them to think beyond the traditional interpretive program to embrace dialogic approach, essential questions, and inquiry based activities. "Perhaps more than any of the many programs Barbara Sanders has helped create here at Gettysburg, the Great Task Student Leadership Experience reaches far beyond the borders of the park and is truly changing communities and the lives of future generations," said Lewis H. Rogers Jr., acting superintendent at Gettysburg National Military Park. This transformative experience has been made possible through unique partnerships, most importantly with the Gettysburg Foundation, which has generously supported the program. Since 2016, Sanders and other park staff have served more than 600 economically disadvantaged students, ages 12-18 from primarily urban communities to travel to Gettysburg for a multi-day, immersive experiences.
Time: Friday, March 18, 2022, 7:30 PM Eastern Time (US and Canada)
Please join Zoom meeting no later than 7:15 pm:
https://us02web.zoom.us/j/85488303626
Or dial in by smart phone: 301-715-8592
Meeting ID: 854 8830 3626
No password is required.
Booking Now
Online bookings are not available for this event.