May Engagement – Dr. Robert M. Sandow on "Copperheads and Draft Resistance in Pennsylvania During the Civil War"
05/19/2023
May Engagement – Dr. Robert M. Sandow on "Copperheads and Draft Resistance in Pennsylvania During the Civil War"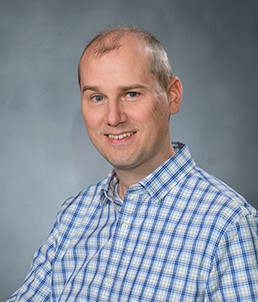 Join us on Friday, May 19, 2023, as Commonwealth University professor Dr. Robert M. Sandow shares his research on political dissent and draft opposition in the Keystone State.
Political opponents of Lincoln, dubbed "Copperheads" by detractors, have often been viewed as villains in the narrative of the Northern war effort. Lincoln referred to them as "the fire in the rear" and the Republican Party deployed a language of treason and disloyalty in election campaigns against them. What was the reality behind the accusations? How did partisanship fuel divisive attitudes toward the war and its policies about censoring speech and complying with the military draft, for instance? What is the place of political opposition in wartime? We'll address these questions with examples from Pennsylvania.
Dr. Sandow graduated from Gettysburg College ('92) before entering the Richards Civil War Era Center at Pennsylvania State University, where he studied with William A. Blair, Mark Neely, and Gary Gallagher. Since earning a Ph.D. in 2003, he has taught at Lock Haven University, now part of Commonwealth University.
Those who are unable to attend this engagement in person are invited to tune in to the lecture and Q&A session via Zoom. Click on the following link: https://us02web.zoom.us/j/86908882880
The meeting ID # is: 869 0888 2880. No password is required.
To dial in by phone call 1-301-715-8592 or click the following link for your call-in number: https://us02web.zoom.us/u/kcZMegwHg
Zoom participants should join the meeting by 7:30 pm.
Booking Now
Online bookings are not available for this event.