November Engagement – Dr. Scott Hancock – The Stories Monuments Don't Tell at Gettysburg National Military Park
11/12/2021
November Engagement – Dr. Scott Hancock – The Stories Monuments Don't Tell at Gettysburg National Military Park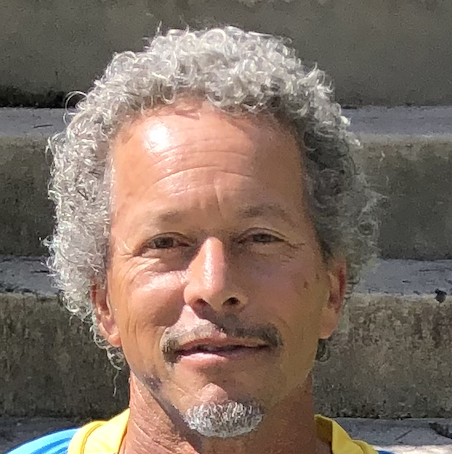 Please join us on Friday, November 12, as we take a closer look at the controversy over Confederate monuments with one of the nation's leading experts and foremost spokesmen on the subject.
We will be meeting in person, but if you are unable to join us at the Penn Harris Hotel, Zoom joining instructions have been added at the bottom of this overview.
For the last two decades, Dr. Scott Hancock has taught history at Gettysburg College where he serves as Associate Professor of Africana Studies and Chair of the History Department. He holds a M.A. and Ph.D. from the University of New Hampshire. He is the co-editor, along with his colleague Gabor Boritt, of Slavery, Resistance, Freedom, published by Oxford University Press, among other works.
After graduating from Bryan College in Dayton, TN, in 1984 and before becoming a college professor, Dr. Hancock and his wife, Patty, spent 14 years working with teenagers in crisis. Those years continue to fuel his desire to understand how law and identity interact with the experiences of African Americans, and to tell the stories of people whom society and history have tended to discount as either troublesome or unimportant. Presently, he lives a short walk away from the battlefields surrounding Gettysburg, where he has been exploring new ways of telling the stories of how the most powerless people in the country, Black women & men seeking to escape slavery, were central in driving the nation to war that would lead to their emancipation.
Monuments often point us to stories of sacrifice, tragedy and courage. They also hide a great deal. The Confederate state monuments at Gettysburg National Military Park distort, hide, and flip the script on the stories of Black women, men and children. This presentation will go beyond questions of removal by thinking about how we might use those monuments as tools to tell an important chapter in the centuries-long story of Black Freedom Movements.
Evening Schedule
6:00 PM - St James Punch
6:45 PM - Dinner
7:45 PM - Meeting Begins
8:00 PM - Presentation
9:00 PM - Square Table
Members and the general public are welcome at all Harrisburg Civil War Round Table engagements. Those desiring to join us for dinner should make reservations as explained in The Dispatch. Those joining us for the presentation only should arrive and be seated in the gallery prior to 7:45 when announcements begin.
Topic: HCWRT November Engagement
Time: Nov 12, 2021 07:30 PM Eastern Time (US and Canada)
Join Zoom Meeting
Meeting ID: 886 5029 1788
Dial by your location: +1 301 715 8592 US (Washington DC)
Booking Now
Bookings are closed for this event.