November Engagement – Dr. Scott Hancock – Confederate Monuments and More History
11/12/2021
November Engagement – Dr. Scott Hancock – Confederate Monuments and More History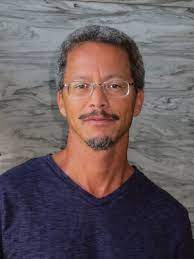 Join us as Dr. Scott Hancock shares perspectives and insights on the issue of Confederate monuments and their role in our understanding of history.
We will be meeting in person, but if you are unable to join us at the Radisson, Zoom joining instructions have been added at the bottom of this overview.
Scott Hancock, currently associate professor of History and Africana Studies at Gettysburg College, came to Gettysburg College in 2001. His scholarly interests focus on the African American experience from the mid-seventeenth century to just before the Civil War. His work considers African Americans' engagement with the law, and incorporates other disciplinary perspectives such as law & society and geography. He is particularly interested in how black interaction with the law in a variety of ways, from small disputes in lower courts to escaping via the Underground Railroad, shaped constitutional law, legal ideologies, black identity and U.S. society. Some of his work has appeared in the anthologies Paths to Freedom, We Shall Independent Be, and Slavery, Resistance, Freedom, and more recently in the journal Civil War History. (Source: www.gettysburg.edu)
Evening Schedule
6:00 PM - St James Punch
6:45 PM - Dinner
7:45 PM - Meeting Begins
8:00 PM - Presentation
9:00 PM - Square Table
Members and the general public are welcome at all Harrisburg Civil War Round Table engagements. Those desiring to join us for dinner should make reservations as explained in The Dispatch. Those joining us for the presentation only should arrive and be seated in the gallery prior to 7:45 when the business meeting starts.
Topic: HCWRT November Engagement
Time: Nov 12, 2021 07:30 PM Eastern Time (US and Canada)
Join Zoom Meeting
Meeting ID: 886 5029 1788
Dial by your location: +1 301 715 8592 US (Washington DC)