September Engagement – LIVE DINNER-MEETINGS RESUME AT THE RADISSON – Dr. Mo Becker – "Stinkpots & Turtles: 1862 Combined Army & Navy Operations on the Muddy Mississippi"
09/24/2021
September Engagement – LIVE DINNER-MEETINGS RESUME AT THE RADISSON – Dr. Mo Becker – "Stinkpots & Turtles: 1862 Combined Army & Navy Operations on the Muddy Mississippi"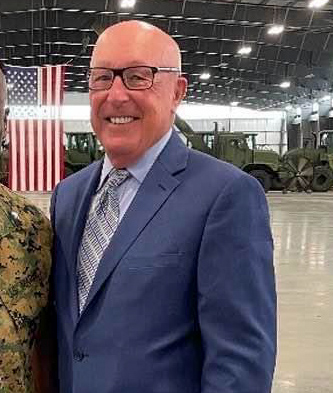 Please join us on Friday, September 24, as we resume live dinner-meetings at the Radisson Hotel with a presentation on riverine operations by HCWRT member Dr. Mo Becker.
ZOOM LINK FOR SEPTEMBER:
https://us02web.zoom.us/j/87615454810
A graduate of the U.S. Naval Academy, Dr. Becker served as a commanding officer of Marines at every rank from Second Lieutenant to Colonel. His assignments included duties in Africa, Asia, and the Pacific region with more than 200 days deployed at sea. He retired with the rank of Colonel after 28 years of active service. He received an M.S. from University of Southern California in Systems Management, an M.A. from the U.S. Naval War College in National Security and Strategic Studies, and was awarded his Ph.D. from Indiana University of Pennsylvania in Administration and Leadership Studies. He most recently served as the Senior Director of Enrollment Management at Milton Hershey School until August 2018. A published author, he has been interviewed by ABC, CBS, NBC, CNN, the Wall Street Journal, USA Today.
While the Civil War was essentially a land war, naval forces on both sides affected the trajectory of the conflict. The story of the battles in the Mississippi River Valley is one of people and untried weapons technology, the ironclad. The River War of 1862 constituted a pivotal factor in turning the tide against the Confederacy, splitting the Confederacy from their important western states with vast resources of food and materiel, and forcing the Confederacy into an untenable strategic position.
This engagement will also feature the unveiling of our Round Table's new banner and a silent auction of a beautifully framed Mort Kunstler print donated by one of our members.
Doors open at 6:00; meal starts at 6:45. Presentation begins at 8:00.
Members and the general public are welcome at all Harrisburg Civil War Round Table engagements. Those desiring to join us for dinner should make reservations as explained in The Dispatch. Those joining us for the presentation only should arrive and be seated in the gallery prior to 7:45 when the business meeting starts.
Booking Now
Online bookings are not available for this event.